As I mentioned before, I definitely have a window shopping problem going on but it seems to have served a purpose for once as my Twitter followers voted that I should indeed do a wishlist post and I am definitely more than able to do so – anything that gives me a chance to look at what I want and work out what I can buy! If you haven't realised yet, the reason I'm not a beauty blogger is mainly because I can't afford it LOL.
Total cost of June Wishlist: £124.97 (not too bad tbh!!)
Fashion
These sunglasses from H&M in grey
I've been talking about buying some cheap sunnies for ages and getting some prescription sunglass lenses put in and never get around to doing it so these are going to be the frames that change all that – How can I resist at less than £6?!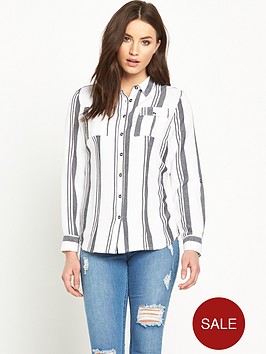 I love wearing skinny jeans with a shirt for that little bit of a statement so this Mono Stripe shirt from Very is definitely on my list of things to buy AND it's currently on sale… *eyes credit card*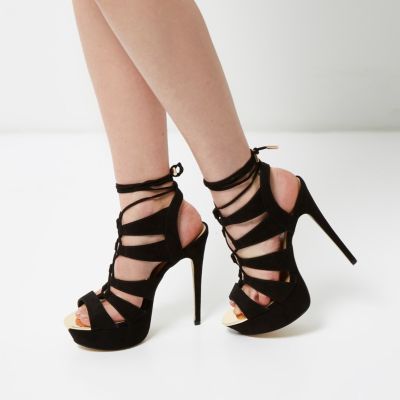 I also have a shoe problem. Problem being I love heels, buy them and never wear them. I have shoes in bags in cupboards that have never been worn. Impulse buys. I can't help myself and these beautiful Gladiator Platform Heels from River Island are right up my shoe collection street.
Beauty
L'Oreal Paris Nude Magique BB Cream- Universal Skin Protector, Medium Skin Tone
Anyone who knows me knows I am not a massive make-up fan for a few reasons: Mr.Me hates it; I am terrible at applying it as well as the fact I've just never been that hair& make-up girly girl. That being said, I do have a few essentials for even the worst days as well as the best and BB cream tops that list! My last one was L'Oreal Magic Skin Perfection so this is next on my to-try list (tip: for a more natural look, mix with moisturiser for an even coverage).
Covergirl Super Sizer By Lashblast Mascara – Black
I am always looking for a worthwhile mascara as it's another one of my every day essentials along with bronzer or blush. I've pretty much gone through the whole L'Oreal Paris Volume Million Lashes collection except for the Feline wand and I've heard some good reviews about this one, so unless anyone has any other suggestions this is my next mascara must have.

E.L.F. Cosmetics , Lip Primer & Plumper, Clear/Natural
I've seen some mixed reviews for this but it's the plumper I'm more interested to try as I like my lips and so does Mr.Me and anything to enhance what he considers to be sexy is good for me. Again, I'm open to suggestions but I suck at using lipstick etc so if it takes more than 5 minutes and needs a technical video tutorial – it's not for me!
Books
The Goddess Revolution: Food and Body Freedom for Life
"All women are born Goddesses – but we tell ourselves over and over again that for some reason, we don't deserve to feel good… This is not a fad diet or a set of rules to follow, but a revolutionary new way of thinking that will help women to end the war on their bodies, start embracing an incredibly rewarding relationship with food, and become happier and more fulfilled than they ever thought possible." – if that isn't enough of a reason to read this book, I don't know what is!
The Miracle Morning: The 6 Habits That Will Transform Your Life Before 8AM "What if you could wake up tomorrow and any – or EVERY – area of your life was beginning to transform? What would you change? The Miracle Morning is already transforming the lives of tens of thousands of people around the world by showing them how to wake up each day with more ENERGY, MOTIVATION, and FOCUS to take your life to the next level" – you already know about my Life Planning and how much change I want so this just seems like something I need to read.
Becoming: Sex, Second Chances, and Figuring Out Who the Hell I am
"An honest exploration of a young woman's soul and a road trip through Italy, America, Paris and…Derby, BECOMING is a book that makes you laugh and makes you cry, but most of all? It makes you realise that even when the going gets tough,
no one is really f*cking up like they think they are

." – because we all fuck up sometimes and we all can't travel the world, here's a book that can help us feel better about one and mentally visualise another.
Last but not least, I'm getting a haircut!! I've been thinking about going short for a while now and my last cut was short for me but this is nearly a full cut and I can't work out whether I need to go to a barber shop or a hairdresser for this one… Anyways, Mr.Me has it in his head I would look good with short hair and tbh, it would make my life a lot easier. Downside: cuts like this mean my eyebrows and facial grooming etc will have to be on fleek at ALL TIMES considering I'm not considered a natural beaut 🙁
If you've liked this post, or any others, please don't forget to click to subscribe on the left hand side now!
You can also find me on Twitter.