I have a friend – my oldest and bestest female friend. She has a succession of not right relationships behind her with some link to her self-esteem being a mess partially because of her father. It sucks. But she is finally learning what her problems are, how to move forward and where she had been going wrong.
With that in mind she joined Tinder not too long ago and Mr.Me has been helpfully guiding her in the world of dating and finding a decent guy and setting the standard for her future relationship (it's been interesting listening to their conversations because I've never done the dating thing). The first real Tinterest was a fail when he instantly sent her some dick pics upon receiving her SnapChat details – Mr.Me's advice was to avoid talking to guys who ask for SnapChat at all costs because dick pics are aplenty.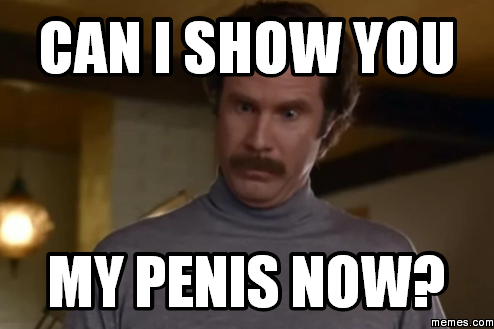 This brings us to her current interest. I call him Keith although that's not his name. Keith is a good guy, like genuinely. So far, he listens, he's attentive, he's spontaneous, he seems to be genuine and he seems to be a gentleman. For their second date, he said he would surprise her and after listening to her during their conversations, he took her to Eastbourne for the day as she had spent some of her teen years there – I mean, how many guys do things like that?!
He pays the bills without looking at the receipt, he texts in the morning and evening (you know those good morning texts we all lusted for as teens), he hinted at deleting Tinder because of his interest in her and he seems genuinely interested. He's 5/6 years older than my friend which I think is exactly what she needs.
This all sounds great right? I speak to a lot of people on Twitter who are on Tinder and looking for a good guy and would maybe think this is the guy they've been waiting for. So what's the problem? 
The problem is my friend's perception of her worth. Her father and her past relationships have taught her that she is the enabler, she is the person who gives the most, she is the lucky one when a guy looks at her and that they can do better. She previously spent money and time on guys who didn't do the same; she accepted controlling and unfair treatment; she thought her ex was settling with her instead of the other way around (I can assure you he was nowhere near worthy of my friend); and she generally doesn't know what she deserves. Mr.Me says she will pick until she picks shit in short LOL.
How does this manifest itself now with Keith? She is subconsciously trying to find faults where there are none, she is close to friend zoning a good guy and she feels overwhelmed because he is nice and she doesn't know how to just be treated. To allow herself to enjoy a guy who wants to be the man and take care of her because she has been playing that role for far too long. It's sad right? Mr.Me & I spent a good few hours talking to her to show her what was happening as she nearly decided to stop seeing this guy for no real reason.
So, this brings me to the point of this post: How do we know if we are settling for less? What do we need to consider when working out what we deserve?
What kind of person do you think you are? What do you need? What do you deserve?
What should the relationship do for you: Should the relationship bring you down and be uninspiring or should it and your significant other inspire you to do your best? It's okay to be a little bit critical and able to focus on your own goals but if he/she is overly critical or too focused on his/her needs to be supportive of you then you're probably not getting what you deserve.
Be yourself! If you feel you have to change yourself – your values, goals, image or dreams – for your partner to accept you or be happy with you without real reason, this probably isn't the relationship you need. For example, if you want to try for a child and health issues are in the way, it can be understandable to establish some changes and goals for you both to achieve this but this is completely different to someone telling you you need to lose weight just because they say so.
Abuse: You should never be in an emotionally or physically abusive relationship. It's so easy for people to say this when they aren't living it but it needs to be said that any abuse is too much abuse and is never deserved! Please love yourself enough to leave. Putting your partner's needs before your own is destructive and dangerous and too many people have died because of it.
Value: As you know from a previous post, Mr Me has proven to be untrustworthy before without physically cheating on me and we are still together. I know in my heart if he physically cheated on me we would be finished without a doubt but just know, a guy who claims to love you but can physically be with someone else and come home to you without any remorse or guilt doesn't love you enough. Leaving is possibly the only way of them realising how much they relaly do love you or of you realising how much more you deserve.
Sacrifice: You sacrifice too much (my friend is a key example of this in all of her past relationships). If your partner is unable to compromise, does this mean you sacrifice yourself to accommodate his or her expectations, needs, or desires. Does that sound fair to you? How much will you eventually sacrifice for this other person who doesn't sacrifice anything for you? A child? Money? A career? Do you want to be that person? I doubt it so don't let it happen.
Know what you want from a partner, set a standard and stick with it! Nando's is not okay for a first date, splitting the bill is not okay on the first date (sorry if you disagree) and a person who shows more interest in themself than you is not okay on a first date.
If you've liked this post, or any others, please don't forget to click to subscribe on the left hand side now! You might also like this post on Surviving Betrayal or these Tips On Getting Motivated when life gets you down!
You can also find me on Twitter and BlogLovin.
If you or someone you know is in an abusive relationship, here are some links you might find helpful: