I just want to say I love Pokemon but I'm talking the original programme that started while I was in primary school and everyone bought/traded Pokemon cards (you remember those badboy shiny specials?!). The version with 151 Pokemon (thanks to the Pokemon movie). The version where Ash, Brock & Misty were the main characters and Charizard did nothing but sleep everytime Ash tried to use him in a battle. That is my Pokemon. (PS Misty's original Pokemon was a Staryu and not Togepi; and Team Rocket always used Ekans and Koffing when trying and failing to cause mischief).
My Pokemon games were Red, Yellow & Blue (and Green but no-one really cared about that one) and we played them on Gameboys/Gameboy Colours. Oh yeah. Then there was silver, gold and crystal. After that, I lost interest but this is real Pokemon.
The Pokemon of today includes weird Pokemon like a sword Pokemon called Honedge, a basic dog in a jacket called Herdier and a damn set of keys called Klefki. Klefki! Please, give me a break. It has different versions like XYZ and a Mega-Evolution mini-series (I only know this because Miss Mini Me is into it). This is not my Pokemon.
Anyways, I heard about the new Pokemon Go game and like everyone else pretty much anywhere, I was beyond excited – my childhood was being brought back to life and it was acceptable for me to play it as an adult. I could be a child again just without the gaming restrictions. Ultimate adult win. I couldn't wait to battle and meet other trainers and get my first initial Pokemon – all those exciting things of old.
I downloaded the game but didn't get a chance to try it out properly until last week and ended up deleting it that evening. I do not understand how anyone can like this game unless they never experienced the old Pokemon ways. Can someone explain to me why there is no such thing as a battle when trying to catch a Pokemon? I just stand there and throw Pokeballs at a wild Pokemon without seeing it's energy level with nothing but pure luck in the hope of catching it?
I get that there are battle arena's (I never stuck around to try one so maybe that's my downfall) but I'm basically expected to kill my data and battery walking around trying to find and catch Pokemon if I'm lucky in the hope that I level up enough to finally have the battle I've dreamed of all these years?!
On my first go, I came across a Ponyta so I was like "yay, original Pokemon, let's go!" and threw a Pokeball… and another… and another. I threw 40 Pokeballs at that flaming horse (see what I done there?) with no indication of being any closer to catching it than I was when I threw the first ball. Seriously?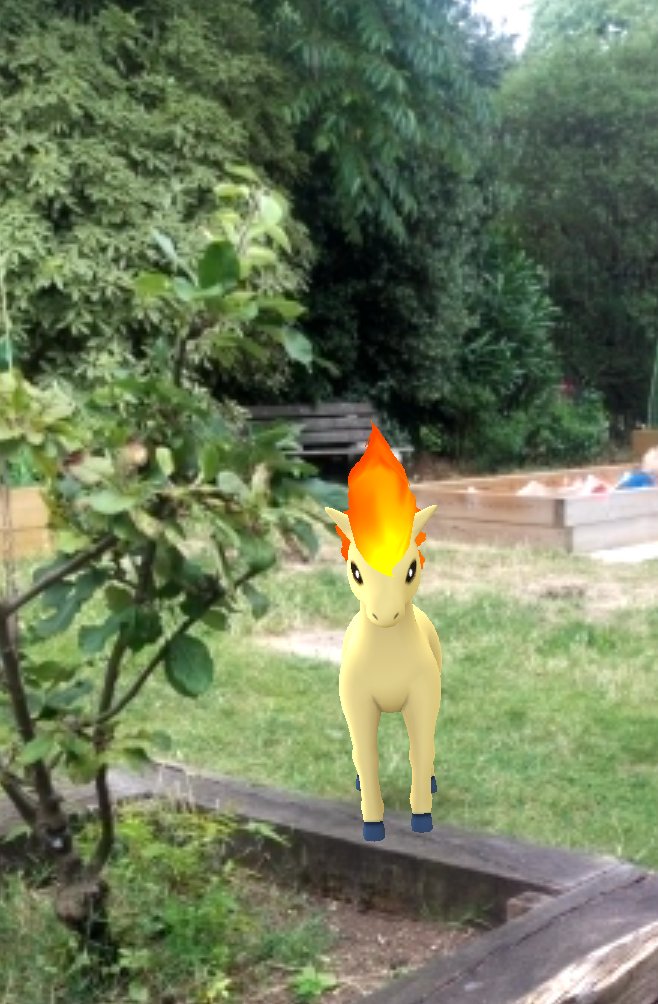 To top it off, this may only apply to me, but as a mum of two under the age of 5, when exactly do I have time to literally go and "catch" Pokemon?! It isn't when I'm pushing the buggy or watching them in the park or tidying the house or cooking the dinner and it's not the first thing I think of on those rare occasions I have to myself… Maybe this only works for employed people or childless people or people with a lot of free time. Either way, this game is not for me and I was super disappointed.
Give me an updated HD version of the original games where you sit down, switch it on and wander around virtual lands without leaving the house; battling wild Pokemon and trying to catch them whilst trying to become the very best. That's all this 90's baby ever wanted – I would even settle for the original version if I could play it on my phone to be honest. I just don't want this game.
If you've liked this post, or any others, please don't forget to click to subscribe on the left hand side now! 
You can also find me on Twitter and BlogLovin.